Webcam Paros
Worldwide Webcamslinks and Pictures
WEBCAMHITLIST.COM
permanently Paros Webcams:
Paros: The Wired Café is located in Parikia's main market street in the premises of restaurant Levantis. It was opened more than 6 years ago and it steadily remains the main public Internet access in the island.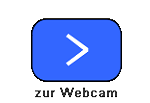 Seite
1
latest snapshots of Paros
Webcamstandorte mit Positionsangaben / vergrößere oder verkleinere den Kartenausschnitt um mehr Webcams zu finden. Es kann vorkommen, dass eine Webcam keine Positionsangaben besitzt, diese ist dann hier noch nicht enthalten.
neue Webcam für Paros oder einen anderen Ort eintragen
Paros short Information
Add a new Posting about Paros, the places of interest, sights, interesting things and insider tips:
Do you know or live in Paros ? Then add a new Posting about Paros or the area around Paros. Share others with what you feel for this place, and what interesting things you can experience during a visit.
Share your positive or negative experiences of your last visit to Paros with other people.
Your saved posts and information on the topic Paros:
other user comments: